Vimond offers an end to end platform for delivery of video content - used by broadcasters, distributors and content owners around the world to efficiently manage their online live video and VOD services. We optimize our flexible, scalable platform to fit the differing requirements and workflows of each customer. Below is an overview of the components.
We offer a core platform, plus a range of optional modules, which are customized to fit each customer's needs.
Vimond Control Center (VCC) is our modular, browser-based content management and admin product.
VCC empowers publishers, editors and rights managers´ access across all of the Vimond platform modules they need in one place, while system administrators control access and permissions for all users.
VCC works in a standard browser environment with no need for special client-side hardware. All editors and managers can simultaneously access the system according to their roles given by the administrators.
VCC is built on top of Vimond's media platform APIs to give you access to all the information you need.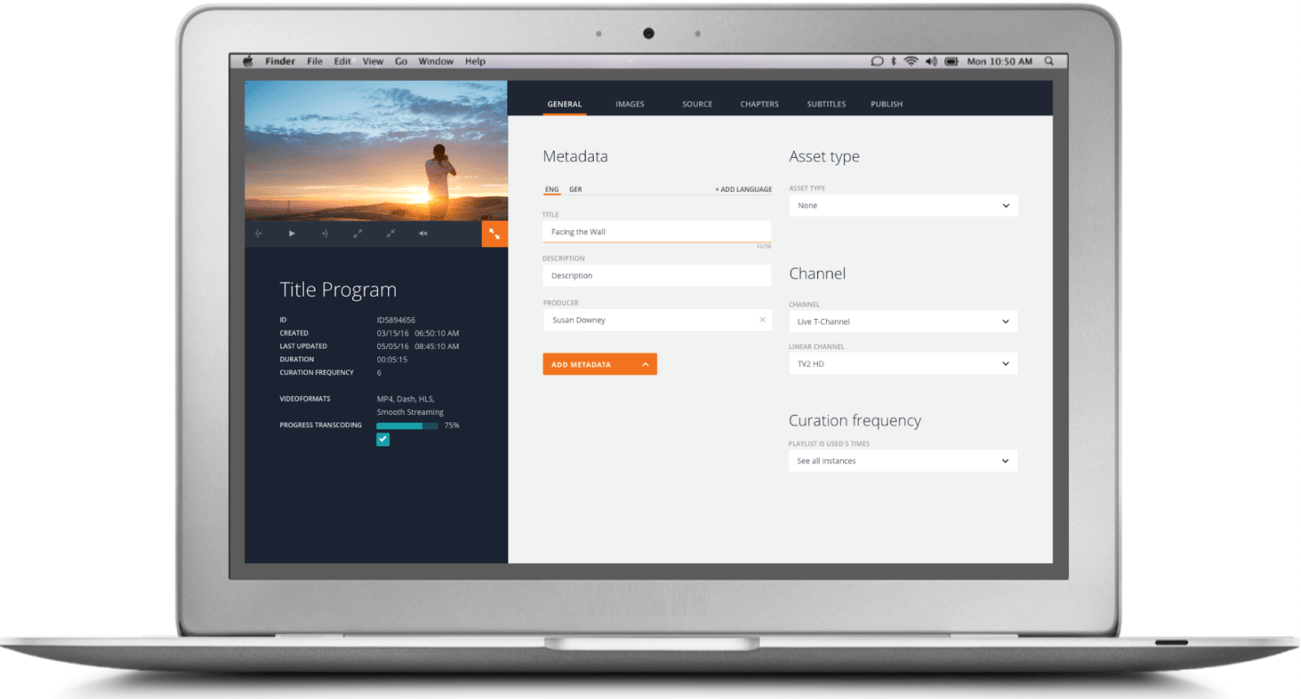 Let´s run down the main modules available within VCC at a high level:
1) The Assets Module gives you access to your assets and the related details such as metadata, publishing information, video sources with transcoding status, asset chapters, and, if applicable, asset flags. An editor can create and manage live and VOD assets with all metadata in the VCC interface.
2) Catalog lets you organize content into a structured hierarchy that can be used both for content presentation in front-end portals through Content Curator and for creating content packages in Monetization. Depending on the needs of your customer-facing services, your catalog tree can be deep or shallow (many versus few subcategories), wide or narrow (many versus few top level categories).
Your content Catalog's naming conventions can be customized to match your domain. As an example, subcategories can be labeled "Show", "League" or "Season" depending on your type of service.
Furthermore, both categories and subcategories can be enriched with metadata and images, and the metadata definitions can be configured for each Category type. It's also possible to specify whether metadata fields are required or not, and which fields show up by default.
3) The Curation Module (also known as Content Curator) helps you promote featured content in your customer portal. You can easily organise content in your carousels, menus and featured lists, and the user-friendly interface and advanced search options ensure that lists are quick to create and straightforward to manage. You can also bookmark your favourite views to make regular adjustments even easier.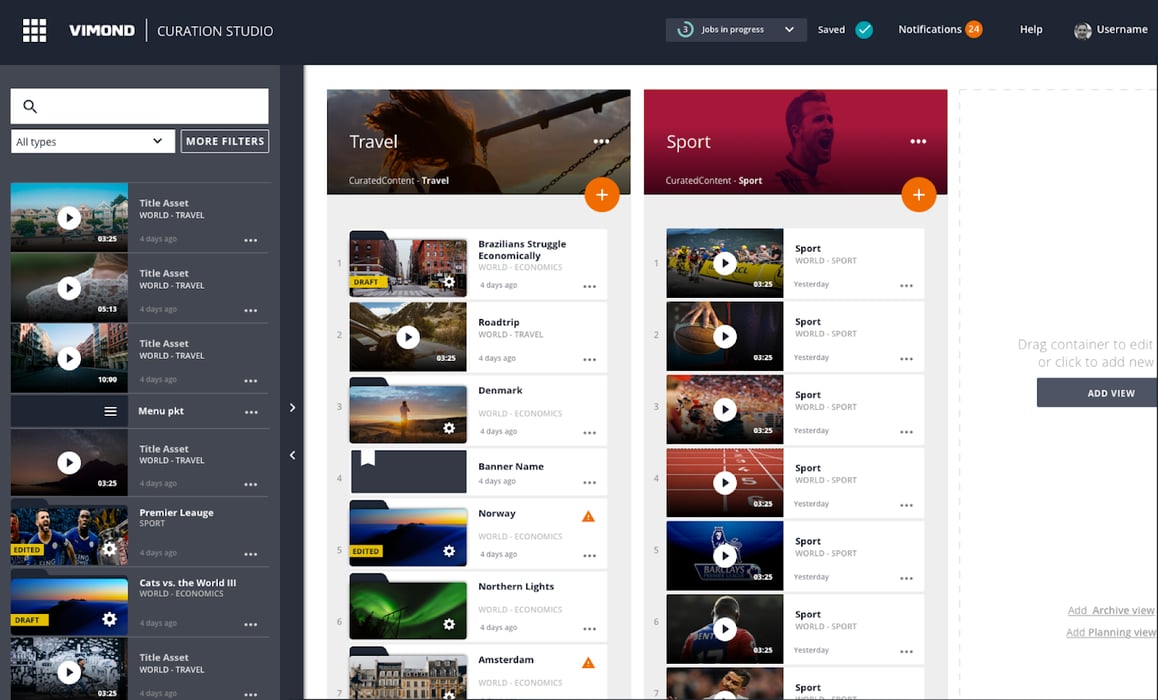 4) The Feed Ingest Module lets you configure ingest feeds by providing a URL to a media XML feed. We currently supports two feed formats out of the box - RSS and Atom + MediaRSS extension - and numerous adapters exist for other source formats .
Once configured, the Feed Ingest module will keep ingesting content automatically from your feed.
5) Live Channel Planner is Vimond's solution to running and managing a live OTT service. By combining the broadcasters' channels and electronic program guide (EPG) data in an efficient view, the Live Channel Planner is a one stop shop for channel planning and monitoring. Operators can monitor the inbound live feeds on a streamlined timeline, including video and audio monitoring. Editors can use imported EPGs as a basis for program creation, complete with content ingestion and scheduling.
Assign Live Sources. VCC integrates with encoders, transcoders, and DRM encryption servers, allowing you to choose the proper stream from a group of encoder streams and assign it to an asset. After source selection, the video can be played and the editor can focus on video indexing and trimming.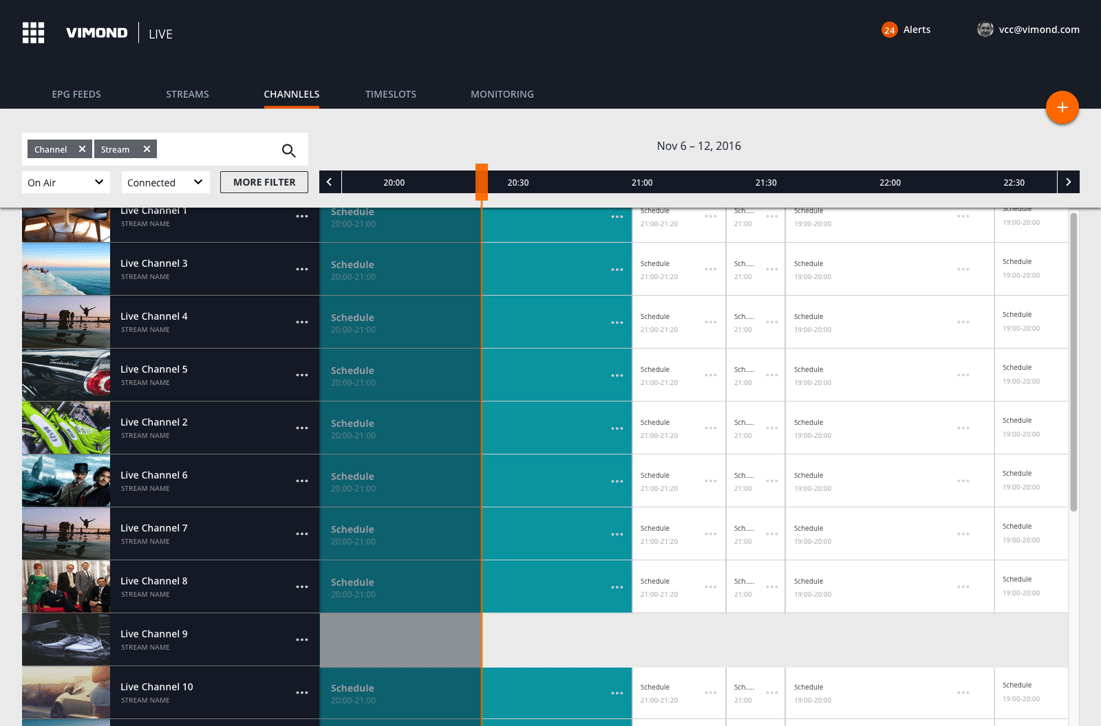 6) Rights, content, regions. Vimond's Acquisition Manager makes managing your content rights efficient and uncomplicated. Define your contracts and manage regions. Trigger creation of the associated/relevant assets in Content Manager and ingest the videos. Share contract data via export or the API. Our integrated workflow saves time, and minimizes duplication and errors.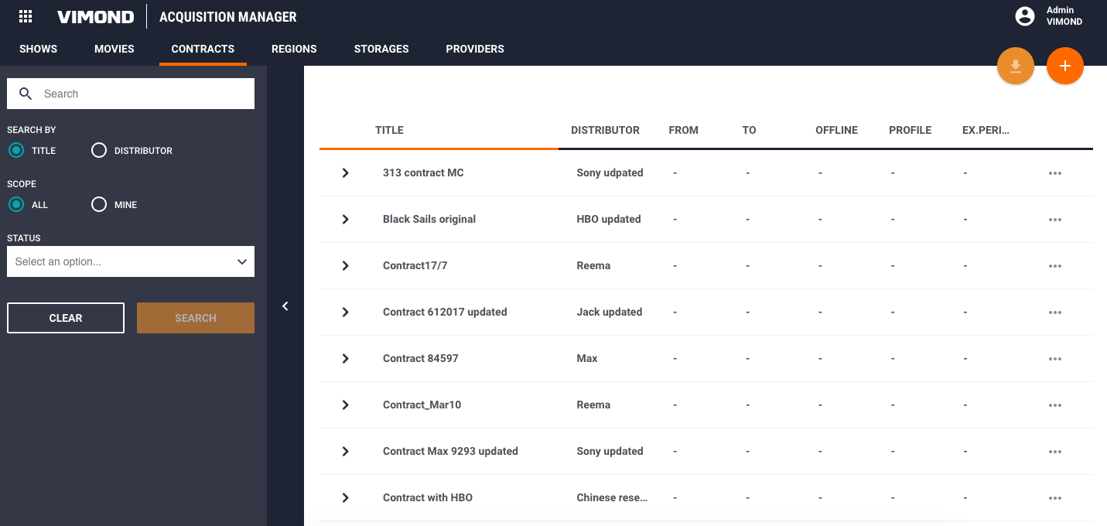 7) Vimond's product and subscription manager, Monetization, links content, pricing and payment. Use this powerful business tool to organise your subscription plans, map them to associated content, and manage end-user payments. Product managers can set the pricing, duration and availability of plans, manage subscriptions, renewals and vouchers - and then rely on our flexible payment integrations for payment transaction processing.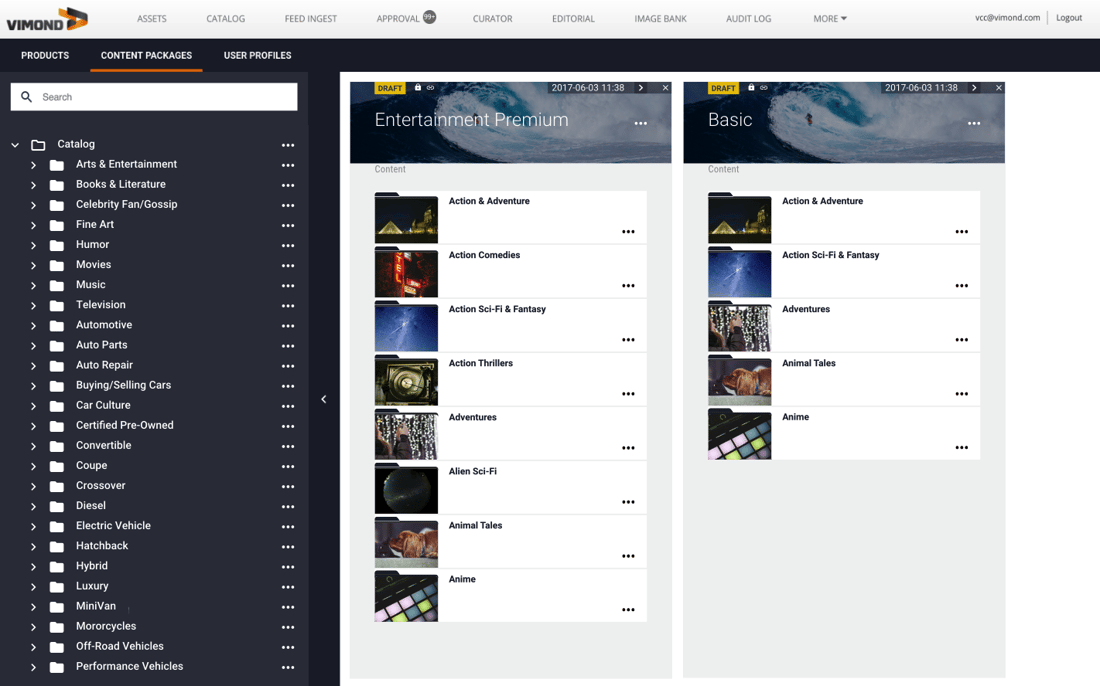 8) Accounts Module. VCC supports a multitiered tenancy and account setup, and the VCC Accounts module lets administrators and account holders manage their respective companies and users.
Administrators can search and manage all companies and users for a given tenant, whereas account holders can manage their own company information along with users inside that company.
Common tasks include adding and removing users, adding and removing roles for a user, and updating company information. For troubleshooting purposes it is also possible to sign in as other users in order to see what they are seeing in VCC.
To find the user you are looking for, use the search and filter options on the left-hand side. Note that you can search on either name or email address. Click on any user in the list on the left to open the user details.
Hope you found this top level description useful.