With our video editing, live clipping and publishing platform Vimond IO, reaching your audience online is easier than ever before.
Here are 4 advantages of using our cloud-native and browser-based video editing and distribution platform: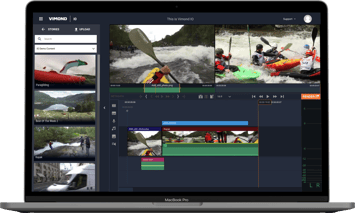 1.SPEED
Creating a new account only takes minutes and the workflow is built for speed with concurrent rendering that provides a consistent performance no matter the load.
2. RELIABILITY
As a cloud-native software, redundancy is inherent with all accounts monitored 24/7.