Twitter has announced plans to replace its SnappyTV service with a new, Twitter-only product, LiveCut.
Never fear, Vimond IO offers all the functions that current users of SnappyTV enjoy plus advanced, professional editing features beyond simple cut and assemble!
SnappyTV will fully deprecate by December 31st, 2019, with Twitter offering the new LiveCut Tool as a limited, Twitter-only solution that will impact the live clipping workflows of many professional users.
Vimond IO is a frame-accurate, browser-based clipping and video editing solution for all social media channels and platforms. We support global customers with traditional and emerging use cases in OTT Sports, News and Entertainment, Traditional Broadcasting and Social Media.
Vimond IO lets users quickly and easily plug in live sources in multiple formats (support for HLS, RTMP & Zixi), as well as access content from existing VOD storage. Users clip, edit, and publish content using a professional and familiar UI with source, sequence, and timeline views. When publishing, users can transcode to a wide range of bitrates and aspect ratios simultaneously. Create once and publish everywhere.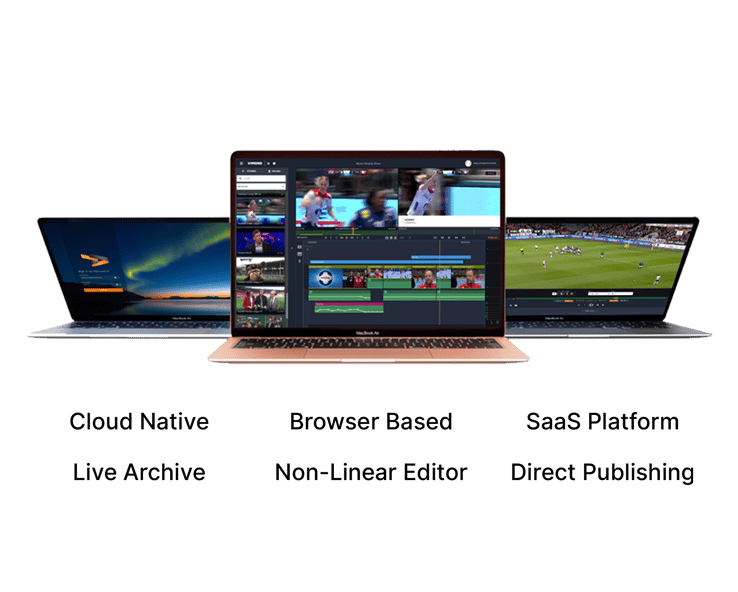 Vimond IO is the better solution.