The traditional TV schedule has been the "recommendation engine" since the beginning. TV programmers have used analytics and human touch to build the most unifying and relevant menu for all. For those who don't have appetite for one universal menu? Zapping over to the next channel was the alternative. This is a well-known and proven concept, yet heavily underused in OTT and VOD platforms. Is it possible that VOD-to-Linear simply sounds too simple?
Why not copy something everybody is familiar with?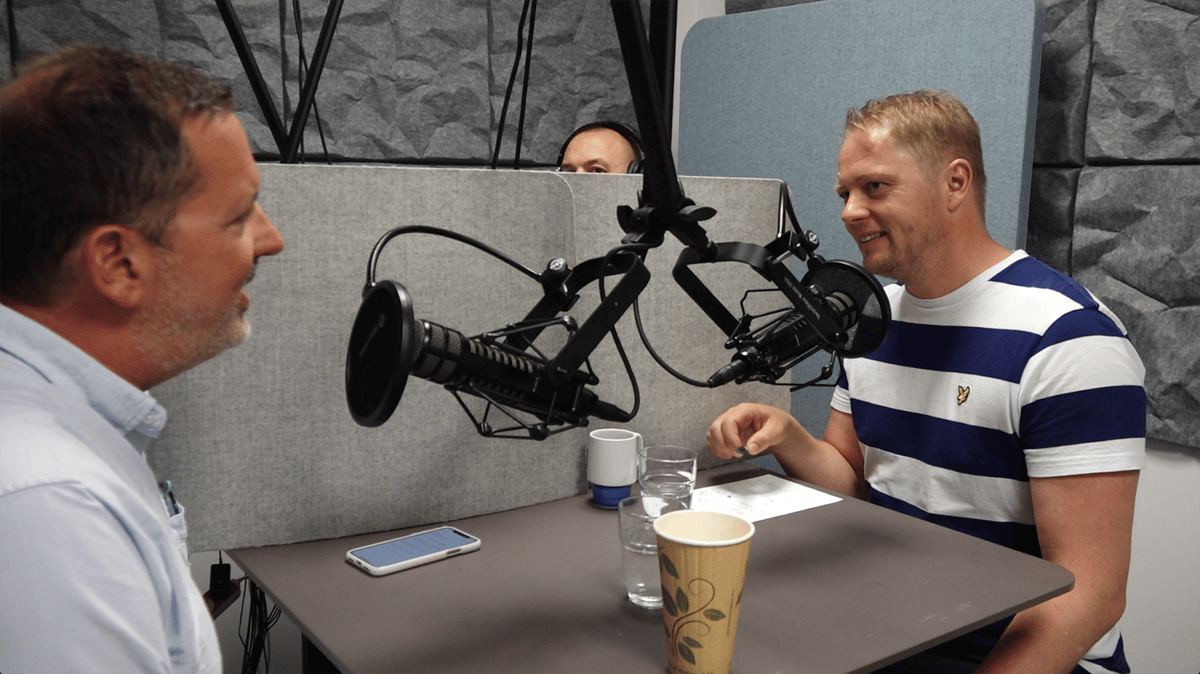 We have talked to Kristian Bruarøy, former head of TV 2 sumo, in
, and discussed his thoughts about the future. In our third episode, we talked about the work of the TV scheduler and the pride of being an influencer. It's toointeresting topic not to explore further and the question in my mind is why we haven't adapted the old way of scheduling into the digital space.
Live streaming is a growing market
After entering the streaming VOD era, the well-known linear schedule viewing still attracts a massive audience and advertisers. We see live streaming as a growing market. In the US, cord-cutters moves to OTT live alternatives like DirecTV, SlingTV, Hulu Live or other services. They may cut the cord, but not the channels. The services have demonstrated the demand for live channels, and learned they can increase the prices.
The global TV market will for sure not be purely VOD driven, not even in the future. Sports and other tune-in TV formats make sure that us social-seeking humans watch and interact with a bunch of content simultaneously. The record numbers from FIFA World Cup have just illustrated that, also underlined with all latency complaints streaming. Viewers seems to still not accept the 30-40 seconds delay.
VOD-to-Live experiences
As with much of the digitalization and the connected world, much will be hybrid, also here. XUMO, not to be mixed with Vimond client and Norway's TV 2 Sumo, is an OTT service that has brought some attention in the US by curating VOD-content from many outlets as free live channels. There is a great opportunity in transforming a big volume in a VOD catalog, and build new live streaming channels.
Another great example is Reuters.tv which is built on top of the same backend technology as TV 2 Sumo, who delivers a unique user experience by stitching breaking news into a AI-curated broadcast.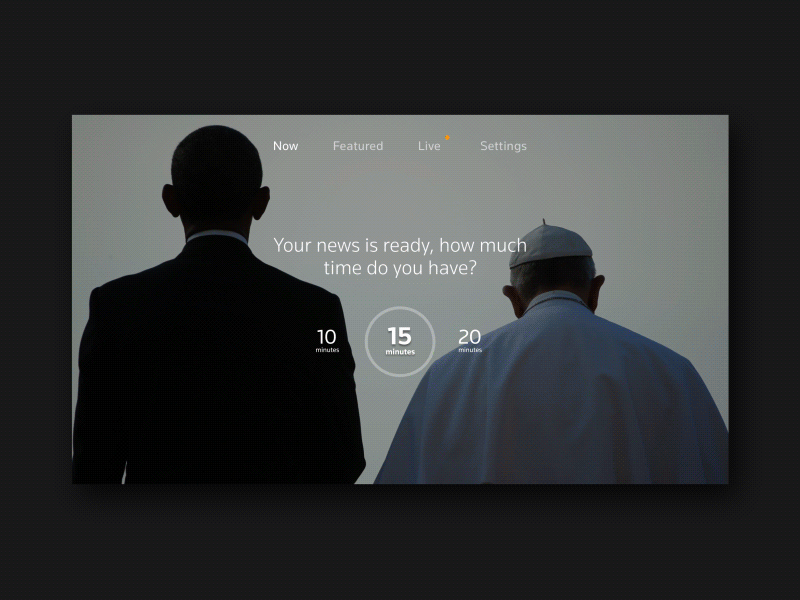 Reuters TV - example of a personalized VOD-to-Linear experience
Vimond Innovation Labs are currently working together with Vionlabs, to build personalized VOD-to-Live channels, which you can listen to as well in the
.
It sounds old fashion, but VOD-to-live is surely beneficial.
The benefits with VOD-to-Live
- Curate your content in the easy, one-click navigation several generations grew up with. In VOD service, one hard challenge has been to recommend content after the initial program has been finished. Both how to present on a number of different devices, and to find the right content. People are not always in binge mode, but seeks variety or specific generes.
- Broadcasters and other content owners can easily produce new and also exclusive channels to be distributed by aggregators like a cable company. On the other-side these companies are seeking content and channels to differentiate from their competitors. A win-win solution for this market. Offering hyper-local content is an opportunity several of those companies seeks.
- The same aggregators and cable companies might sit with legacy set top boxes with limited functionality, poor performance and slow navigation. Not to mention anyone, but we see the same inside connected TVs as well. A zap-based channel navigation might be a better experience for the user, than a typical VOD menu.
- The video ad market is prosperous, and advertisers have got their eye on Dynamic ad insertion. VOD-to-live is a great way to blend in ads and blocks of ads - dynamic, programmatic and personalized. Are we looking at a little money machine in the making?
- Do you still struggle with some rights? You would like to offer the great content, but its tied up for linear playout only, buying the VOD rights will be too expensive or VOD-rights has been blocked by other services? Maybe some content is exclusive to one of your partners or territories, and you need an alternative playout. In such matters could the VOD-to-live bring in needed flexibility and also be cost saving?
- Companies do heavy investment in sports rights, where action is taking place only one or a few times a week. To build awareness around your brand and the rights, it could be wise to have a continuously updated wrapping around those valuable rights. With VOD-to-live functionality, it's possible to present those single live events as channels, with relevant and engaging content between. Short form as long form content. Combine it with promos for the core product, and you have made a completely new experience.
- An even more engaging experience, will be to present your wide content base, just curated as individual channels. By combining personalization and A.I. technology you can bring back this dead simple user experience with targeted content and ads. Who can resist a 24/7 TV channel made just for them? Add functionality as pause, rewind, and skip to next suggestion.
Why? Because it's so dead simple.